Regular price
$85.00 USD
Sale price
$85.00 USD
Unit price
per
Sale
Sold out
Just a bear friend...


Designed for oversized, wide fit. PLEASE, do NOT size up.
Please refer to sizing chart for sizing suggestions.

Features:
- flat embroidered bear friend
- only the sweetest fluffy hood with bear ears
- stretchy mock turtle neck
- puffy lantern sleeves w/ flower embroidery on the left sleeve
- 85% 365GSM cotton | 15% polyester (heavy fall/winter hoodie)
- synthetic cashmere lined insides (super soft!)
- wide drawstrings you can tie in a bow
- in-seam pockets on both sides, with one pocket featuring microfiber lined outside so that you can reach your hands in and use it as a glove to clean your glasses or phone! VIDEO
Share
View full details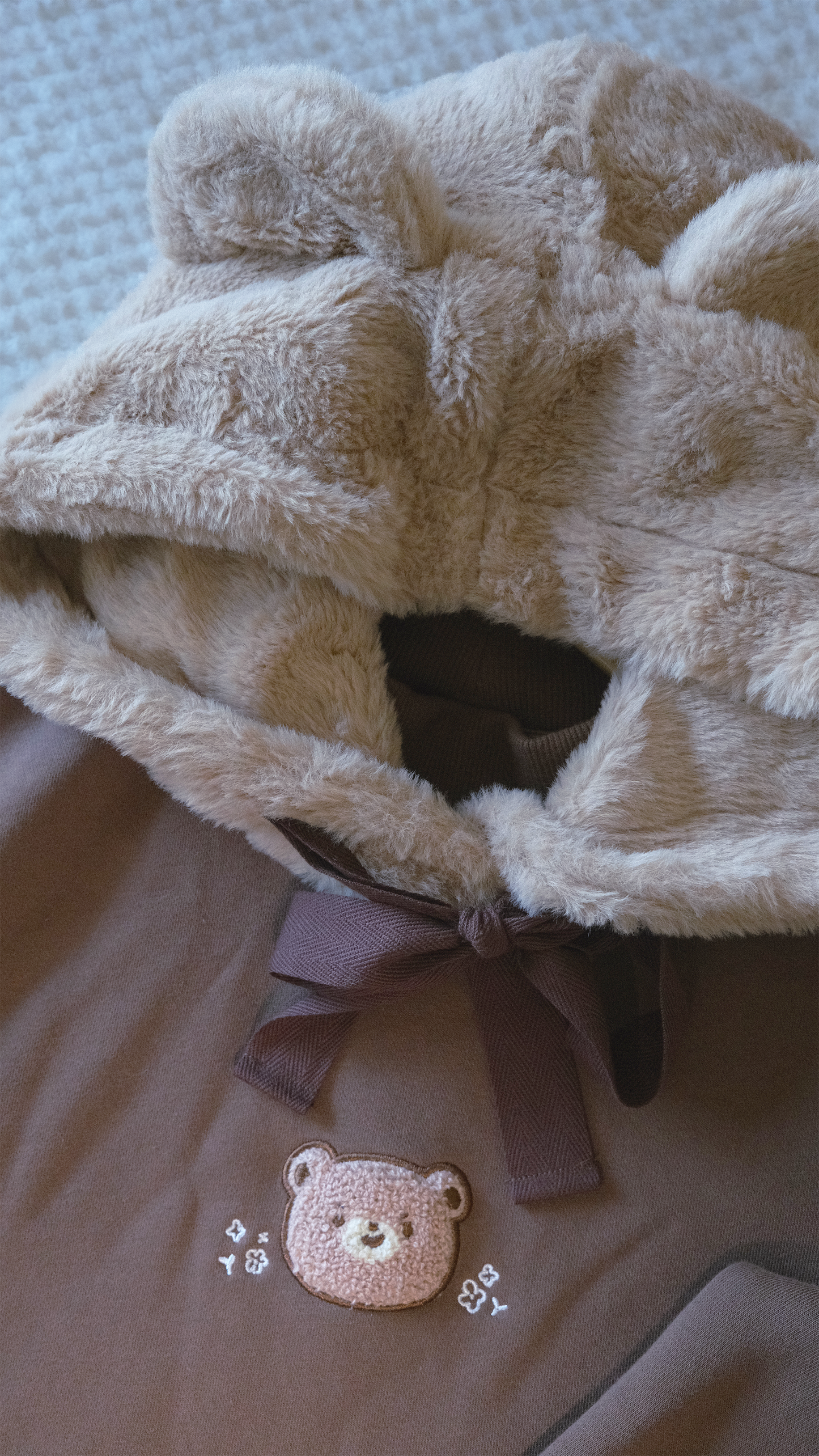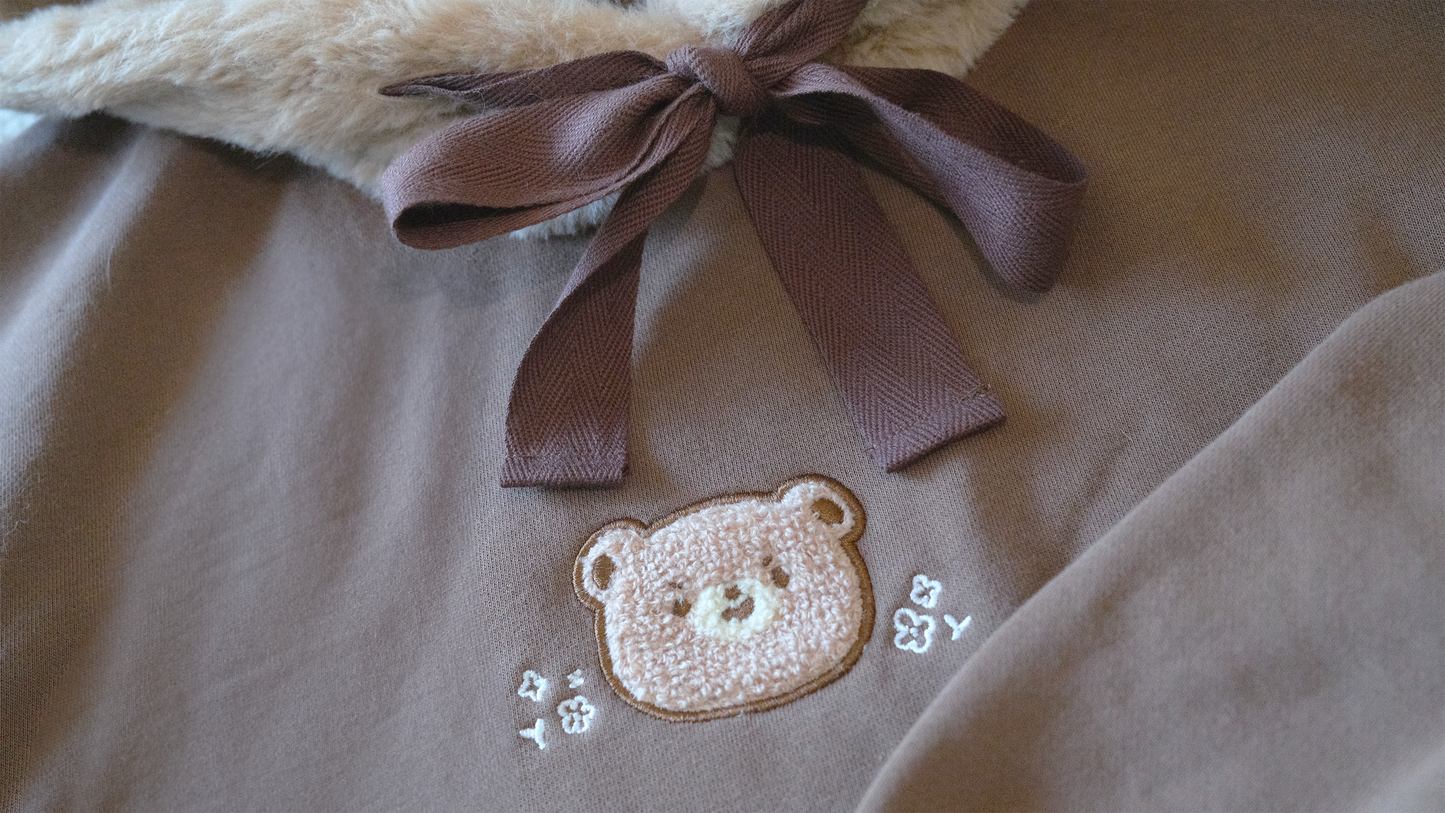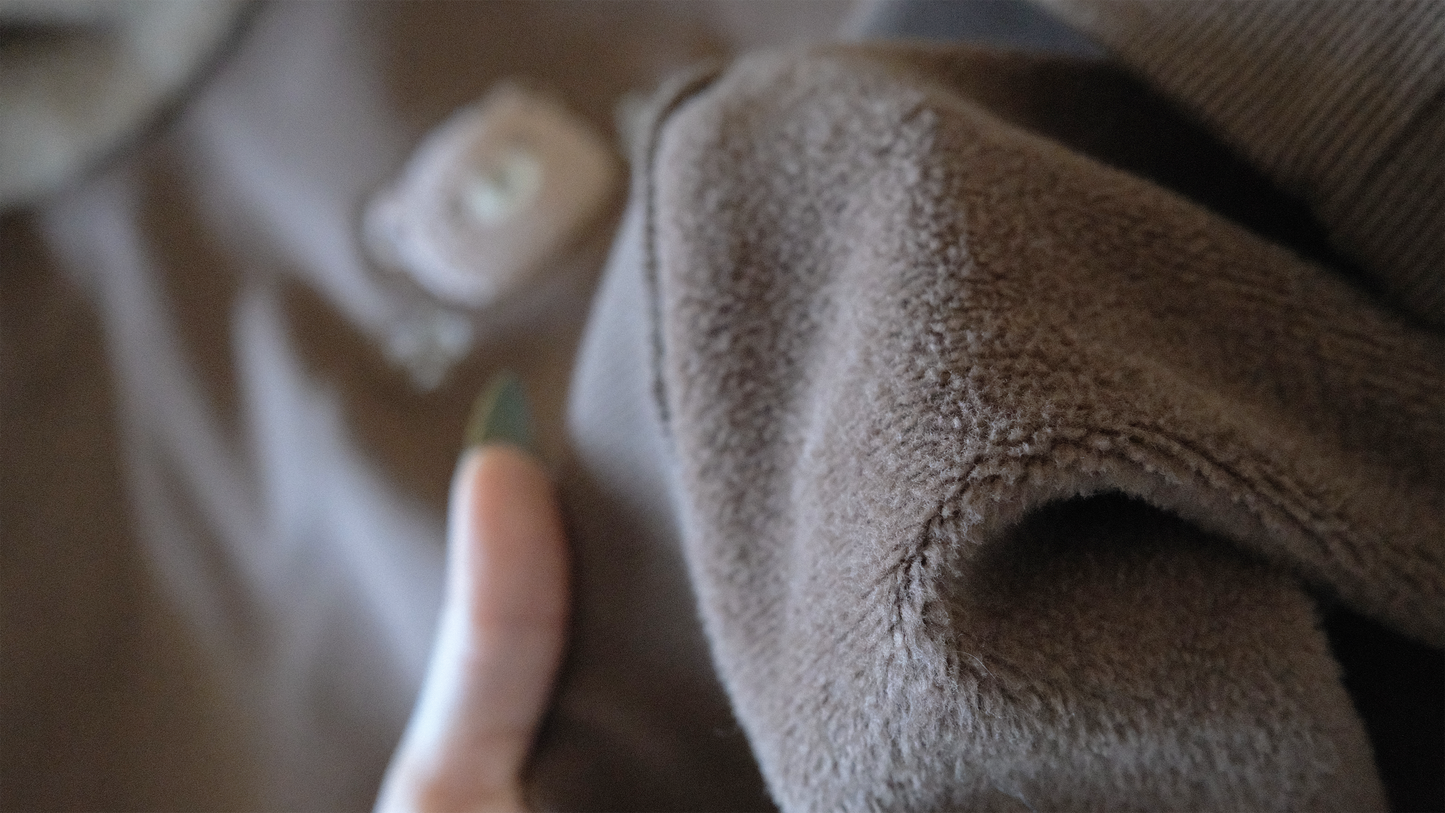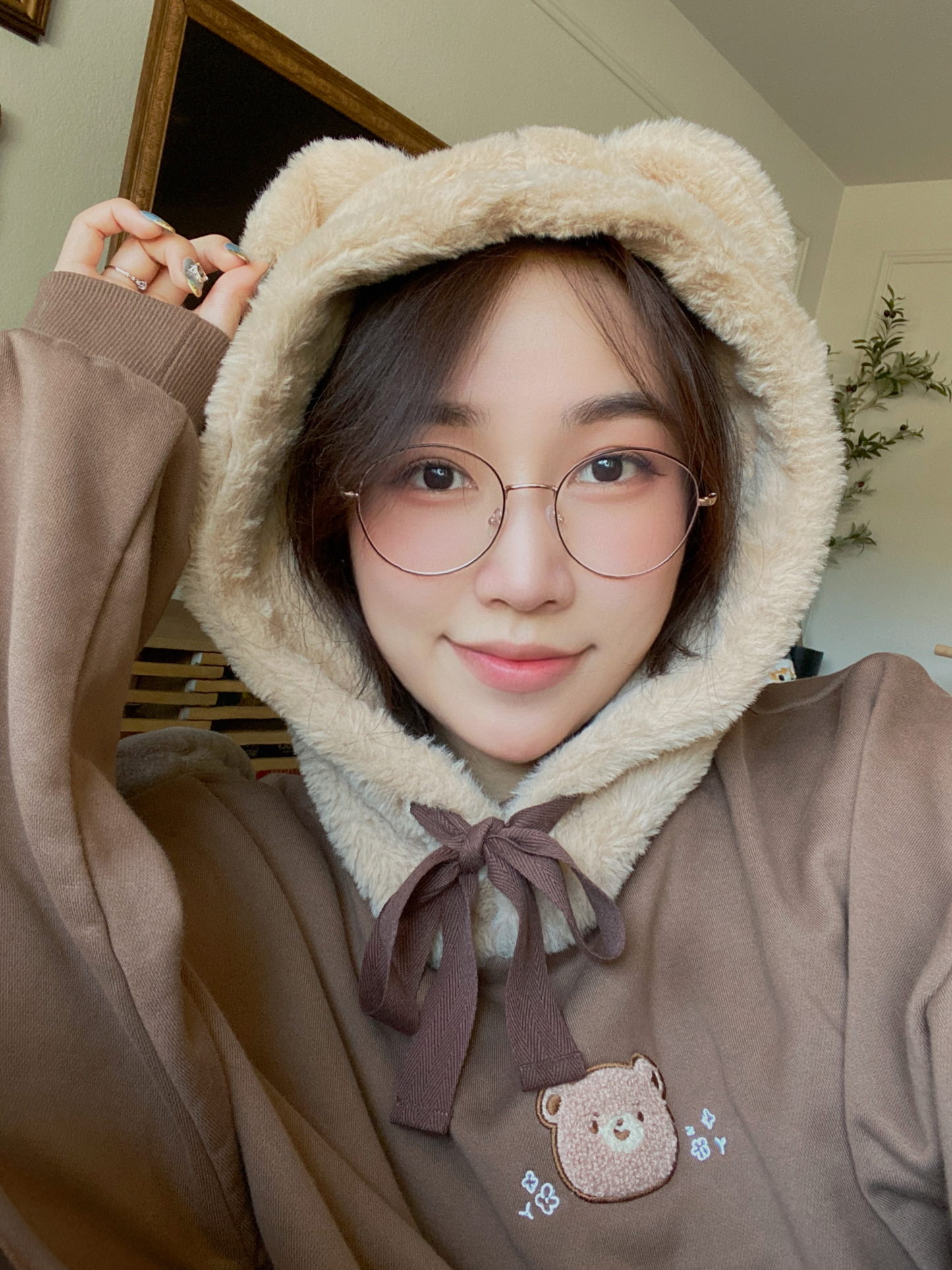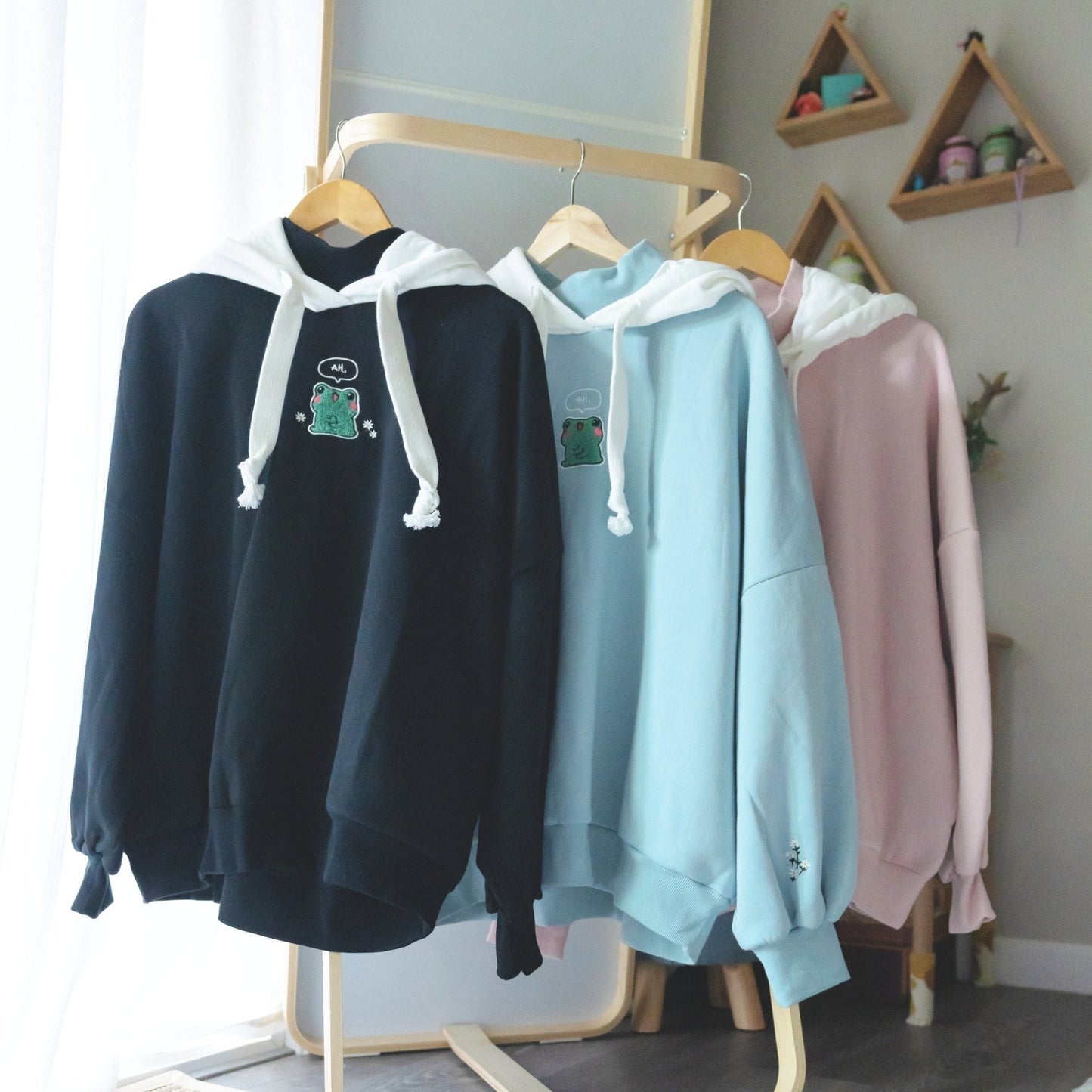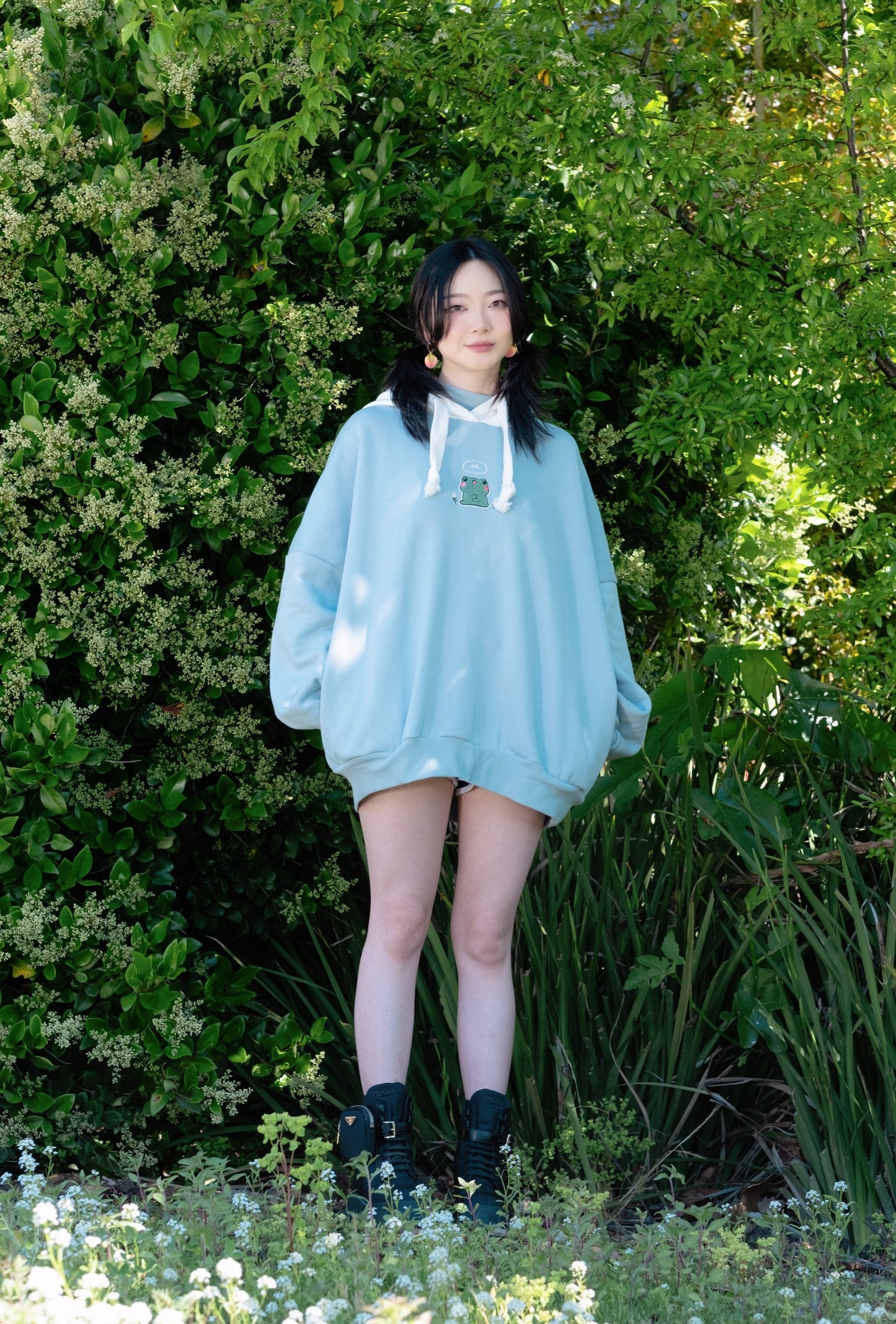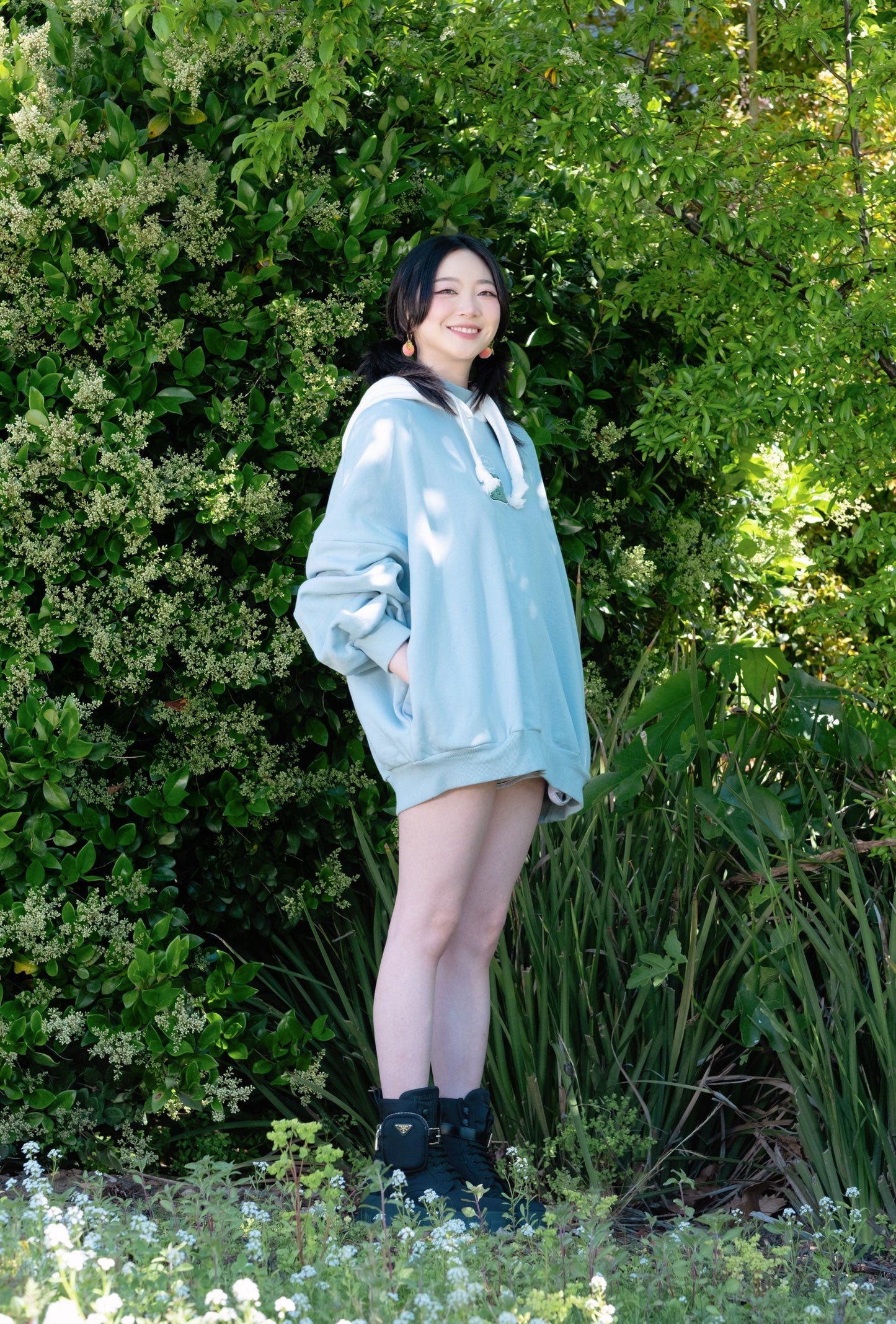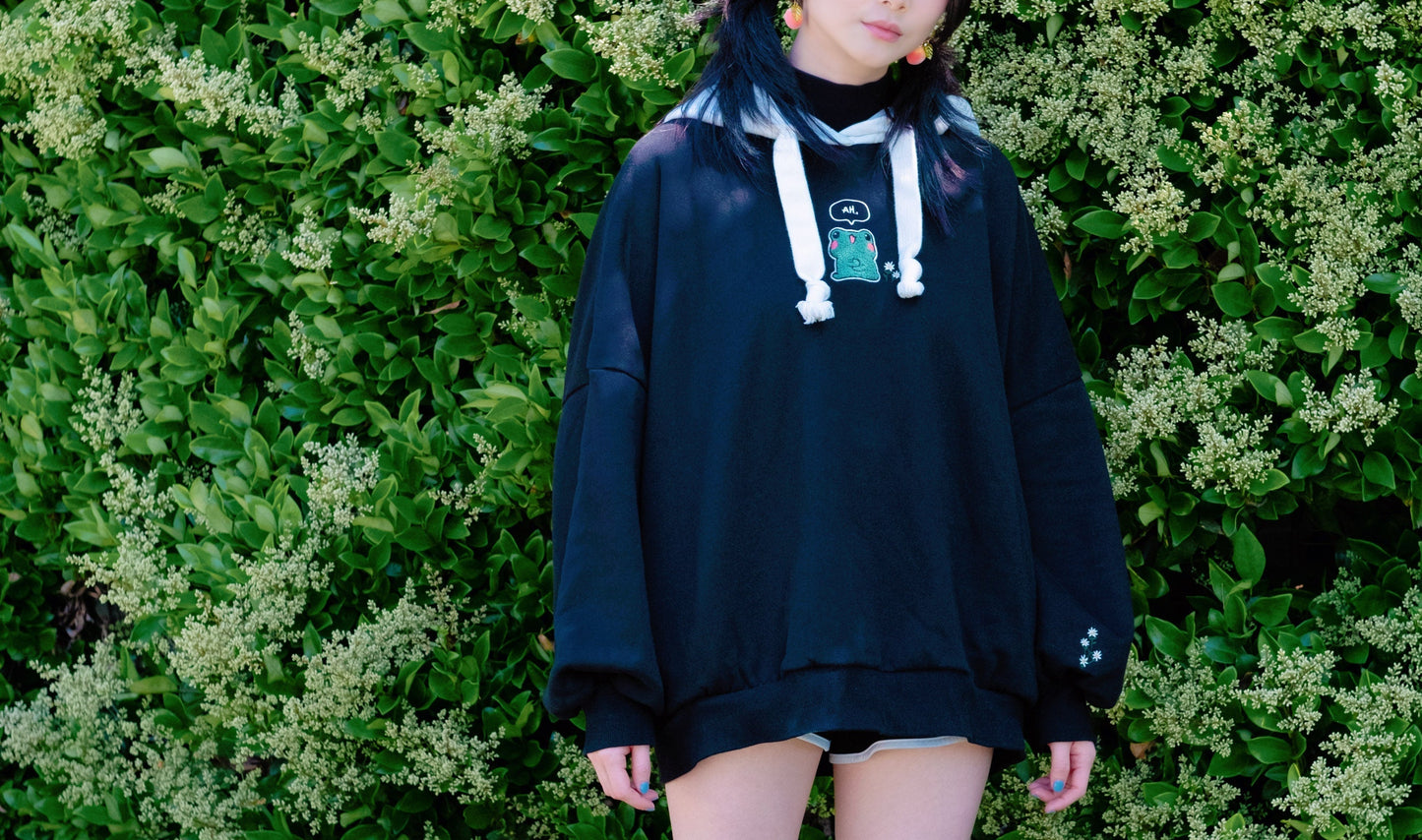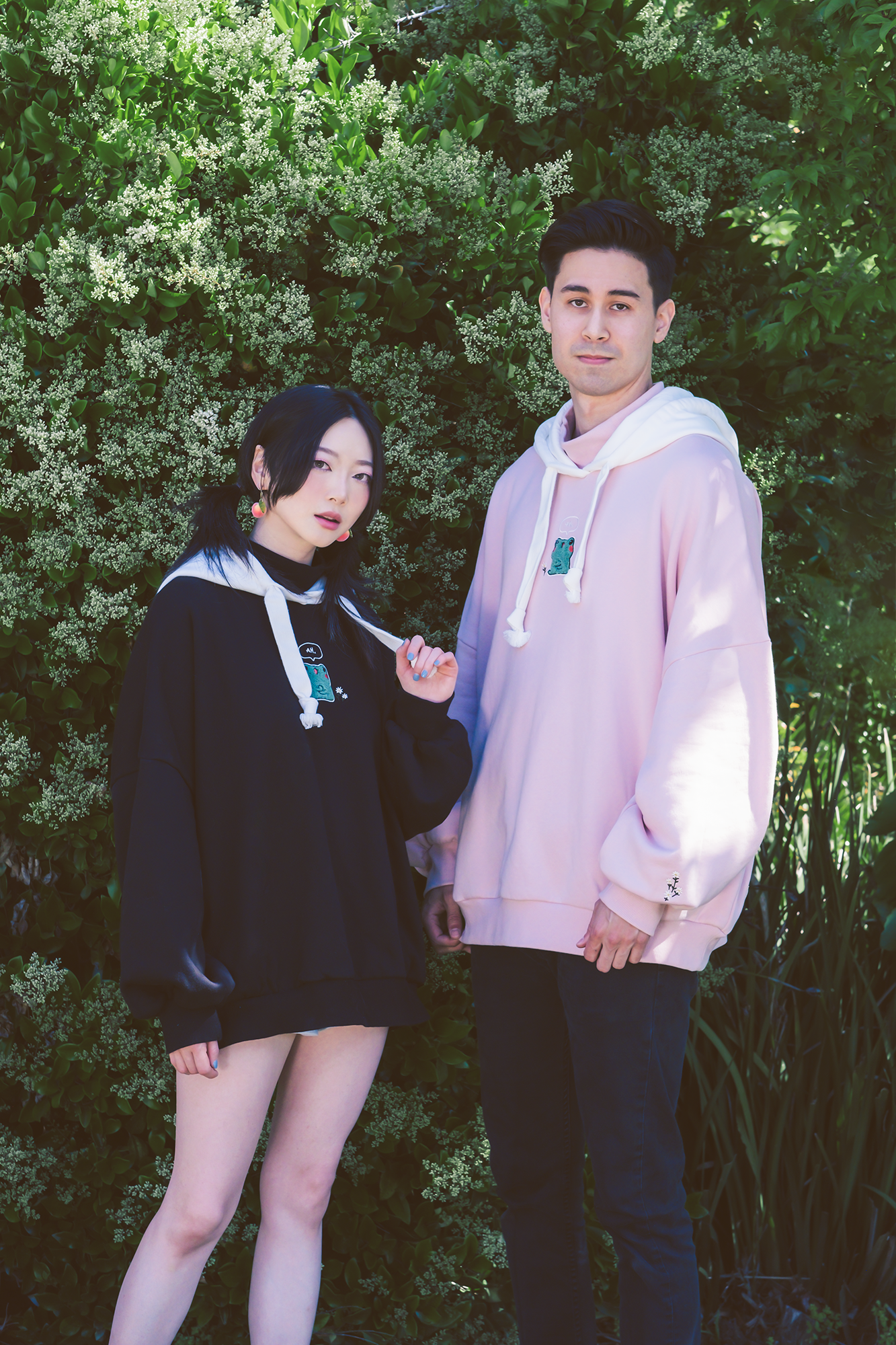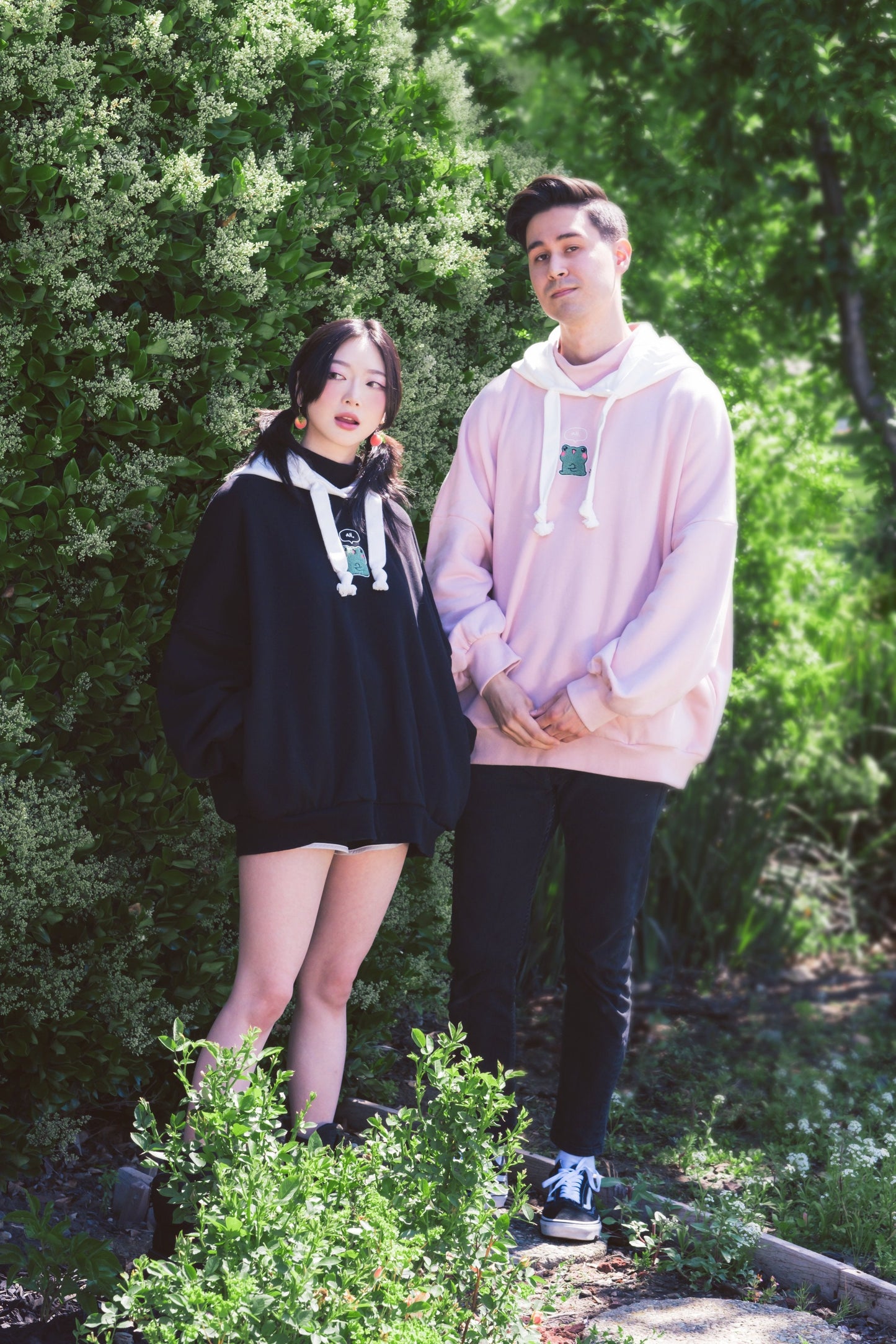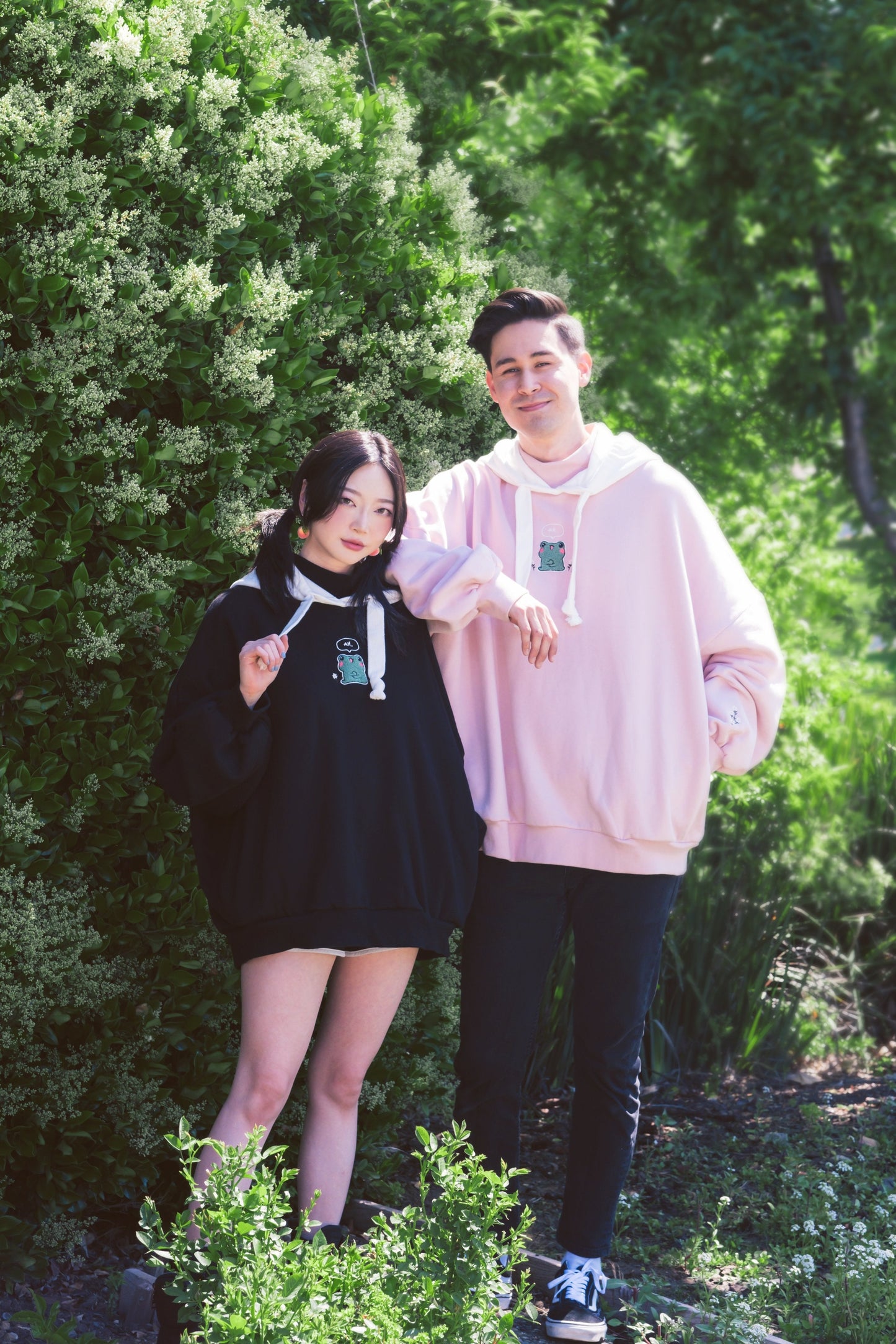 WASH INSTRUCTIONS

Machine washable (cool water), do not tumble dry, do not iron.

Fluffy hoodie material may shed a little on the first washes, you may choose to hand wash the hood before machine washing to decrease lint from gathering on other items.

Best to hang dry, for maximum fluffiness.

Since the material is not 100% cotton, the polyester may be too sensitive, and can be damaged if the iron is too hot.
You can steam it instead! Or put a thick towel in between the iron to lessen the impact of the heat. We do not recommend placing the iron directly on fabric that is part synthetic.
SIZING SUGGESTIONS BASED ON HEIGHT
< 5'0"

Order an EXTRA SMALL for an already oversized fit.

5'0"-5'4"
Try a SMALL size for an oversized fit!

We do not recommend sizing up for this style! This item is created for a "no pants" look!

5'5" - 5'8"

Order a MEDIUM for an already oversized look, or LARGE for a VERY baggy look.

5'9" - 6'+
Recommend a LARGE for a regular baggy look.

Plus size & extra small sizes:

Plus size options available during preorders only!

Our small business has to meet minimum order quantities to restock our XS and XL sizes!
This hoodie is made for a baggy, oversized fit!
It features a drop shoulder sleeve, meaning the sleeves are attached very low on the sides, making for a "bat wing" look, and making the hoodie very wide by default. Please only size up for length!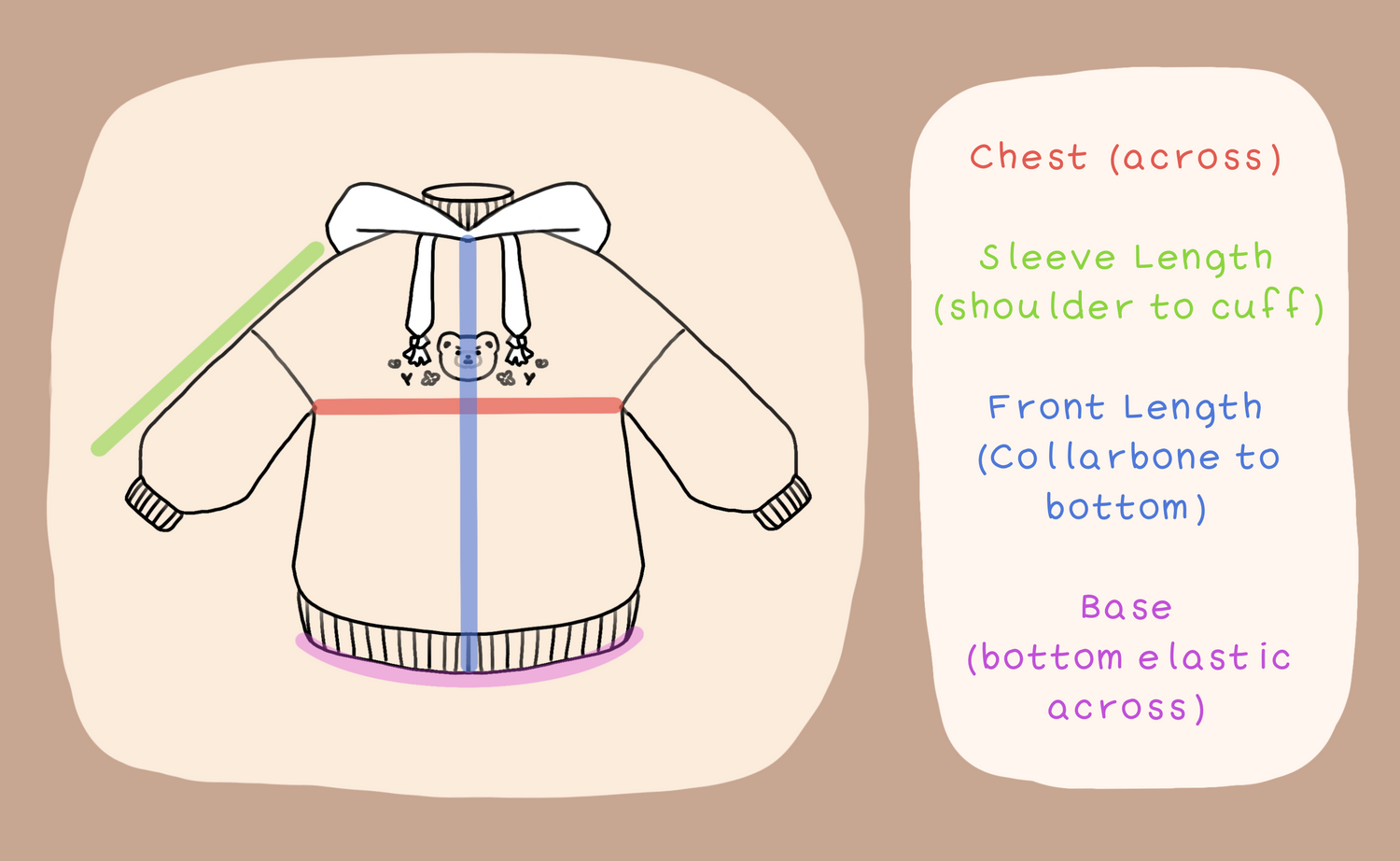 Many customers will fit even an XS, so please follow sizing recommendations, and measure for the desired sleeve & front length!
Hoodie Sizing Chart

| Size | Chest (Across) | Sleeve Length | Front Length | Base Across |
| --- | --- | --- | --- | --- |
| XS | 68cm | 26.75in | 61cm | 24in | 57cm | 22.5in | 50cm | 19.75in |
| S | 70cm | 27.5in | 63cm | 24.75in | 59cm | 23.25in | 51cm | 20in |
| M | 74cm | 29in | 65cm | 25.5in | 62cm | 24.5in | 54cm | 21.25in |
| L | 77cm | 30.3in | 67cm | 26.5in | 65cm | 25.5in | 57cm | 22.5in |
| XL | 78cm | 30.75in | 69cm | 27.25in | 67cm | 26.5in | 59cm | 23.25in |